Claim Your Online Painting Video-Course... Now!
"Give Me Any Average Biker (Who Can Watch A Video)
... And I'll Quickly Show Him The 9 Simple Steps to
Painting His Ride... For FREE!"


Discover The Pro-Level Secrets
To An Astonishing High-Dollar Motorcycle Paint Job!
It's All Available To You Right Now -- For FREE!

Dear Friend:

If you're interested in in discovering the secrets of motorcycle painting, congratulations, you're in the right place.

Because my little company has set up a 3-day course that'll expertly walk you through the simple 9-Steps to custom motorcycle painting. Everything you'll need to know to start producing the most stunning "high-dollar" motorcycle paint jobs around. The best part...

I'll Send You This Course For FREE!

Get it emailed to you now if you want. There's no obligations... no fees or dues... in fact no money required at all. Just fill in your name and email (to the right) and you'll have immediate access to this very cool 3-day course!

"Thanks Jimbo! I love the videos!!! The information is great and helps not to make mistakes while learning new things -- which is how I used to learn. Your library is the only ones out visible in my collection because I watch them over and over again. You make it and I'll buy it. I get better every time! Thanks again bro."

~ D. Smart, New York.

Fill Out The Form Below For
"Free Instant Access"
To My Classic
"3-Day Motorcycle Painting Course".

Discover The Simple Cycle Painting Secrets
That'll Suddenly Have Your Custom Paint Work Competing With Any Of The "Big Dogs"...
The "Hot-Link" To This Cutting Edge Guide Will Be Automatically Emailed To You.
Enter Your Info, Then Check Your email!

I respect your privacy.
I will NEVER sell or share your email address.

Disclaimer: Individual results may vary,
the level of success attained depends on your abilities,
skill level and actual time devoted to
practicing the techniques.

I'm giving away this free online video course hoping to gain your trust so that in the future you may consider purchasing one of my other many instructional products.
You'll Quickly Discover :
3 Biggest Mistakes

"Professional Level "

Astonishing Special Effects

The biggest

"rookie" mistakes most

beginners make when painting a motorcycle. Follow along closely and you'll easily "skip to the front of the line" without all the fuss and without hassle.

How to

quickly achieve a professional level

paint job with a minimum amount of equipment. Forget about the "fat-cats" who want you to buy their expensive nonsense (which you don't need). I'll show you how to do it all fast and without much "upfront" cash -- so you can produce "big work" without the big-bucks.

How to

paint your bike with astonishing special effects

using simple specialized paints. This will make you look like a hot-shot graphics painter quickly -- even if you've NEVER taken an "art" class in your life.
And a LOT more. Way too much for me to cover here.
"I've been using what I learned to do some paint jobs and all who have seen it said it looks very professional. Thanks!"
~ Arthur Casnellie, Grove Port, Ohio.
"A truck load of info. Keep me on your hot-list!"
~ Ray Meckel, Pleasanton, Texas.
Why am I being so generous and GIVING you this "3-day Motorcycle Painting Course" for FREE?
Well, I'm giving away this free online "motorcycle painting" video course hoping to gain your trust so that in the future you may consider purchasing one of my many other instructional DVD products.
My motives here really are that simple. I hope you enjoy these online video lessons.
Just enter your first name and a valid email address... then click the "Free Instant Access!" button to enter. All information is kept 100% confidential.
If you're ready to learn my simple and easy-to-learn secrets on "How To Paint Your Bike", then sign up now for your 3-Day Motorcycle Painting Course.
But you'll want to hurry. The ad that got you here costs me plenty of money. I can't do that forever. This free course is a courtesy -- a way for me to give a little something back to the industry that's made me plenty of money over the years.
So get my course now, while it's still available.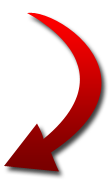 Regards,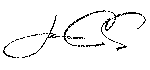 Jimbo Curley
Prez, BAA/OHP